Inhibikase Therapeutics Highlights Unblinded Functional Analysis from the 201 Trial of Risvodetinib in Untreated Parkinson's Disease and Provides Update on Ongoing Enrollment
BOSTON and ATLANTA, Oct. 16, 2023 (GLOBE NEWSWIRE) -- Inhibikase Therapeutics, Inc. (Nasdaq: IKT) (Inhibikase or Company), a clinical-stage pharmaceutical company developing protein kinase inhibitor therapeutics to modify the course of Parkinson's disease ("PD"), Parkinson's-related disorders and other diseases of the Abelson Tyrosine Kinases, today highlighted an analysis of eleven unblinded participants from the 201 Trial evaluating risvodetinib (IkT-148009) in untreated Parkinson's disease. These participants were withdrawn from the trial following the FDA's temporary clinical hold in November, 2022 that was lifted in January, 2023. The Company also provided an update on the enrollment progress and recruitment tools being used in the ongoing 201 Trial.

In August 2023, Inhibikase presented an analysis of the primary and secondary endpoints performed on these eleven participants at the Movement Disorders Society Congress. Eight participants were on active drug (three at 50 mg, two at 100 mg and three at 200 mg) and three were given placebo. The primary endpoints were safety and tolerability and no participant experienced any clinically significant adverse events. The Company also detailed changes in the functional assessments of motor and non-motor features using a hierarchical analysis of fifteen secondary endpoints. The study evaluated non-motor function, such as activities of daily living, using the MDS-UPDRS Part 2 score and evaluated motor function using the MDS-UPDRS Part 3 score. The sum of these scores is the top functional readout in the hierarchy. Clinical improvement might be concluded if the End of Study score is lower by more than 3 to 4 points relative to the baseline score.
At the End of Study timepoint, participants administered the 200 mg dose had a combined Part 2 and Part 3 score that was lower by an average of -8.7 points. By contrast, the combined placebo score increased by an average of +1.7 points, a -10.4 point spread between actively treated versus placebo participants. Patients administered 50 or 100 mg experienced an average change of +1.7 and -1.3 points, respectively, for the combined score. An additional measure of non-motor features of disease utilized the Schwab & England Activities of Daily Life Scale (the S&E scale). The S&E scale was reduced for the 200 mg group by an average of -3.3 points relative to baseline, while the placebos had an average score increase of +3.3 points, a 6.6 point spread between the actively treated participants and the placebos; the 50 mg dose showed no effect for this measure while the 100 mg dose was on average -5.0 points lower relative to baseline.
"While the dataset presented during the MDS congress has too few participants to conclude clinical benefit, we find these data to be cautiously encouraging as we continue to enroll patients into the ongoing 201 Trial," commented Dr. Milton Werner, President & CEO of Inhibikase. "We also have been pleased with the interest in the risvodetinib program in PD generated through our patient portal, the201trial.com. To date, 171 people have been pre-qualified through the portal. These individuals are now in the process of engaging with one or more of our active clinical sites to learn more about the trial and/or set-up evaluation appointments. We hope that our continued patient outreach campaign will help to rapidly enroll all 120 planned participants for this study."  
The 201 Trial is a 12-week double-blinded study across three doses plus a placebo group, 1:1:1:1 randomized. The trial is planned to extend every enrolled participant into a 12-month extension study without placebo, but this extension study is not yet implemented. Enrollment is progressing, with 27 of 34 planned sites consenting, screening and enrolling participants. 37 people are either undergoing informed consent, being screened or have been enrolled in the trial, and three participants have completed the full 12-week regimen. The 201 Trial patient portal has been visited by more than 9,000 people since launch in September, 2023, with 5 or more new people becoming pre-qualified daily.
About Inhibikase (www.inhibikase.com)
Inhibikase Therapeutics, Inc. (Nasdaq: IKT) is a clinical-stage pharmaceutical company developing therapeutics for Parkinson's disease and related disorders. Inhibikase's multi-therapeutic pipeline has a primary focus on neurodegeneration and its lead program risvodetinib, an Abelson Tyrosine Kinase (c-Abl) inhibitor, targets the treatment of Parkinson's disease inside and outside the brain as well as other diseases that arise from Abelson Tyrosine Kinases. Its multi-therapeutic pipeline is pursuing Parkinson's-related disorders of the brain and GI tract, orphan indications related to Parkinson's disease such as Multiple System Atrophy, and drug delivery technologies for kinase inhibitors such as IkT-001Pro, a prodrug of the anticancer agent imatinib mesylate that the Company believes will provide a better patient experience with fewer on-dosing side-effects. The Company's RAMP™ medicinal chemistry program has identified a number of follow-on compounds to risvodetinib to be potentially applied to other cognitive and motor function diseases of the brain. Inhibikase is headquartered in Atlanta, Georgia with an office in Lexington, Massachusetts.
Social Media Disclaimer
Investors and others should note that we announce material financial information to our investors using our investor relations website, press releases, SEC filings and public conference calls and webcasts. The Company intends to also use X, Facebook, LinkedIn and YouTube as a means of disclosing information about the Company, its services and other matters and for complying with its disclosure obligations under Regulation FD.
Forward-Looking Statements
This press release contains "forward-looking statements" within the meaning of the Private Securities Litigation Reform Act of 1995. Forward-looking terminology such as "believes," "expects," "may," "will," "should," "anticipates," "plans," or similar expressions or the negative of these terms and similar expressions are intended to identify forward-looking statements. These forward-looking statements are based on Inhibikase's current expectations and assumptions. Such statements are subject to certain risks and uncertainties, which could cause Inhibikase's actual results to differ materially from those anticipated by the forward-looking statements. Important factors that could cause actual results to differ materially from those in the forward-looking statements include our ability to successfully conduct clinical trials that are statistically significant and that results from our animal studies may not be replicated in humans, as well as such other factors that are included in our periodic reports on Form 10-K and Form 10-Q that we file with the U.S. Securities and Exchange Commission. Any forward-looking statement in this release speaks only as of the date of this release. Inhibikase undertakes no obligation to publicly update or revise any forward-looking statement, whether as a result of new information, future developments or otherwise, except as may be required by any applicable securities laws.
Contacts:
Company Contact:
Milton H. Werner, PhD
President & CEO
678-392-3419
info@inhibikase.com
Investor Relations:
Alex Lobo
SternIR, Inc.
alex.lobo@sternir.com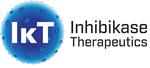 Source: Inhibikase Therapeutics

Released October 16, 2023